Product was successfully added to your shopping cart.
5
Product was successfully added to your compare list.
5
Product was successfully added to your wishlist.
5
This range of Vetus marine diesel engines is based on ultramodern 4 and 5 cylinder common rail blocks. Developed and built especially for planing and semi-planing boats, the new VF rand is compact, lightweight and has lots of power and torque. With outputs from 140 to 250hp, reliability and fuel efficiency were other major considerations when developing these new engines.
This waterproof Vetus instrument panel, provided with 6 control-lights, a combined tacho / hourmeter, temperature gauge, an acoustic alarm and the starter switch, is standard supply. Instead of the engine panel shown, one of the other Vetus engine panels may be supplied. An engine panel for a second steering position may be supplied as well.
Electronic engine control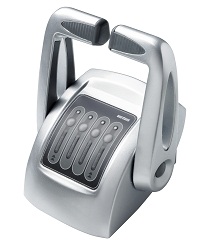 Electronic engine control module EC312 is used with the Vetus VF range of engines. The engine control may be used for single or twin electronically controlled engines, together with a mechanically or electrically controlled gearbox or stern drive. The connection between the handle and the control box utilizes CAN-bus technology. This enables serveral controls to be connected in a single system. Depending on the control type, the following functions are possible:
Synchronous control of twin engines
Starting engine without engaging drive
Trim control for sterndrive

Specification
| Spec | Value |
| --- | --- |
| Configuration | 4 - Stroke cycle, twin camshaft, 20 valves |
| Max output at crankshaft | 103kW (220hp) at 4200 rpm |
| Maximum torque | 401 Nm at 2400rpm |
| Bore x Stroke | 82 x 90.4 mm |
| Cylinders | 5 Inline |
| Combustion system | direct injection common rail |
| Aspiration | turbo charged with variable geometry turbo |
| Starting system | 12V - 2.1 kW |
| Alternator | 12V - 105A |
| Cooling system | indirect cooling system with heat exchanger |
| Max. mounting inclination | 14 degrees |
| Dry weight with gearbox | 327 kg |
| Environmental | meets comprehensive EU emission regulations 2006 |
| Engine mountings | rubber type anit-vibration mounting |
No Review for
"Vetus 220HP VF5.220E Marine Diesel Engine"
Be the first to review this product